If you run a fleet of local council vehicles or machines, how should you pay for them?
Buy them outright or put them under an operating lease?
Well, it comes down to getting the best financial value from them – and your appetite for risk.
Take a look at the risks that come with buying assets.
First up, you need a big pile financial capital to buy them. And taking this approach has two issues:
The need to set aside money so it's ready to spend when as asset's due for replacement.

Too often this money ends up getting used for other things, like infrastructure assets – especially when elections roll around. And then the machinery used to build it gets ignored, amplifying their existing problems.


It often means replacement dates for mobile assets get deferred, and the impact is often invisible.

Sure, holding on to your mobile assets a bit longer can mean higher maintenance costs, but it's the bigger issues such as machinery breakdowns with older assets that can wreak havoc.

Just ask any experienced workshop manager. Lost productivity is just as costly as direct cost increases.

The problems get worse when the asset isn't entirely suited for purpose.

Roadside-collection garbage trucks are a great example. They're based on heavy vehicles designed to travel 80-100km/h. At those constant speeds they'll last many years without much trouble.

But drive them every day with aggressive stops-and-starts every 30 metres and you'll see what a high-stress life does to these machines. Electric waste trucks will handle this kind of working life much better.
And there are other issues.
The budgeted resale value of the asset is usually too high, which means you need to find a lot more money come replacement time.
Add to this the fact most councils like to maintain their own fleets, which brings extra challenges and costs, such as:
The need for huge investments, working capital, and technical personnel with specific skills and experience.
The need for costly diagnostic equipment for different brands of machines and vehicles.
The need to deal with more complicated hybrid and electric vehicles.
And missing out on the cost-effectiveness of a dealer service facility.
And despite the quick turn-arounds council workshops can achieve, their true costs are never recorded. So they're never known.
And the processes to fully record and document everything from manufacturer-approved maintenance procedures and approved replacement parts is often too much for these workshops.
And the single biggest issue with owning and maintaining these assets?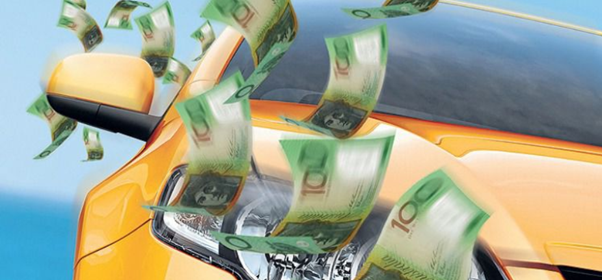 The lack of financial transparency.
Most local government organisations that own fleets can't accurately show their total cost of ownership. It's a simple fact.
There are two key reasons why operating leases are the future of fleets: Financial risk is far lower and they offer financial transparency
Here are the benefits of an operating lease:
 You don't need to store easily-raided reserves of money. The bank or leasing company provides the funds.
Depreciation of the asset's value is tied into its replacement and the monthly fee includes, interest, and depreciation, so these costs are known – and transparent.
The lease fee is locked in for its term, which means the full cost is there to see the whole time you have it. Again, it's transparent.
Machine reconditioning works (from operational wear and tear) are easy to see .  Any repairs in the life of the asset including reconditioning costs prior to returning the asset are billed directly to the lessee.  Again, more transparency.
You can extend a lease if you think the asset hasn't yet reached the point of maintenance risk when it's lease is about to expire. This means you won't replace expensive assets too soon.
So, you can see a whole raft of resale risks are avoided.
And then there's the question of asset maintenance.
You can opt to maintain the vehicle or machine if you lease it, but this isn't my suggested option.
Ask the leasing company to include the manufacturer's scheduled maintenance costs into the lease payments. This means you can make use of the lease provider's total buying power, get cheaper maintenance costs, and get full cost transparency.
But also keep your core in-house maintenance team if you can, just so you can still get responsive maintenance for breakdowns and repairs of mission critical fleet, plant and equipment.
And then there's the critical topic: DATA.
Lease providers often provide high-quality data, far better than what most fleet operators can gather.
But remember: you still have to manage the lease fleet under your care – and the data it generates.
Or get a specialist like the team at Uniqco Fleet Data analytics to manage the data and reporting for you.
Because even the most automated fleet management system doesn't run autonomously.
Even a current-day airliner, with all of its auto-pilot technologies, still needs a pilot.
It's the same with council fleets: you need a mobile asset manager to read the right reports, solve problems in the case of malfunctions, and keep your mobile assets operating as needed.
It's why I put my 40 years' experience tracking fleet data in Uniqco Fleet Data Analytics. Because whether you buy or lease your fleet assets – the case is clearly there for an operating lease – you'll know exactly what's going on with them, and how to get the best financial value from them.